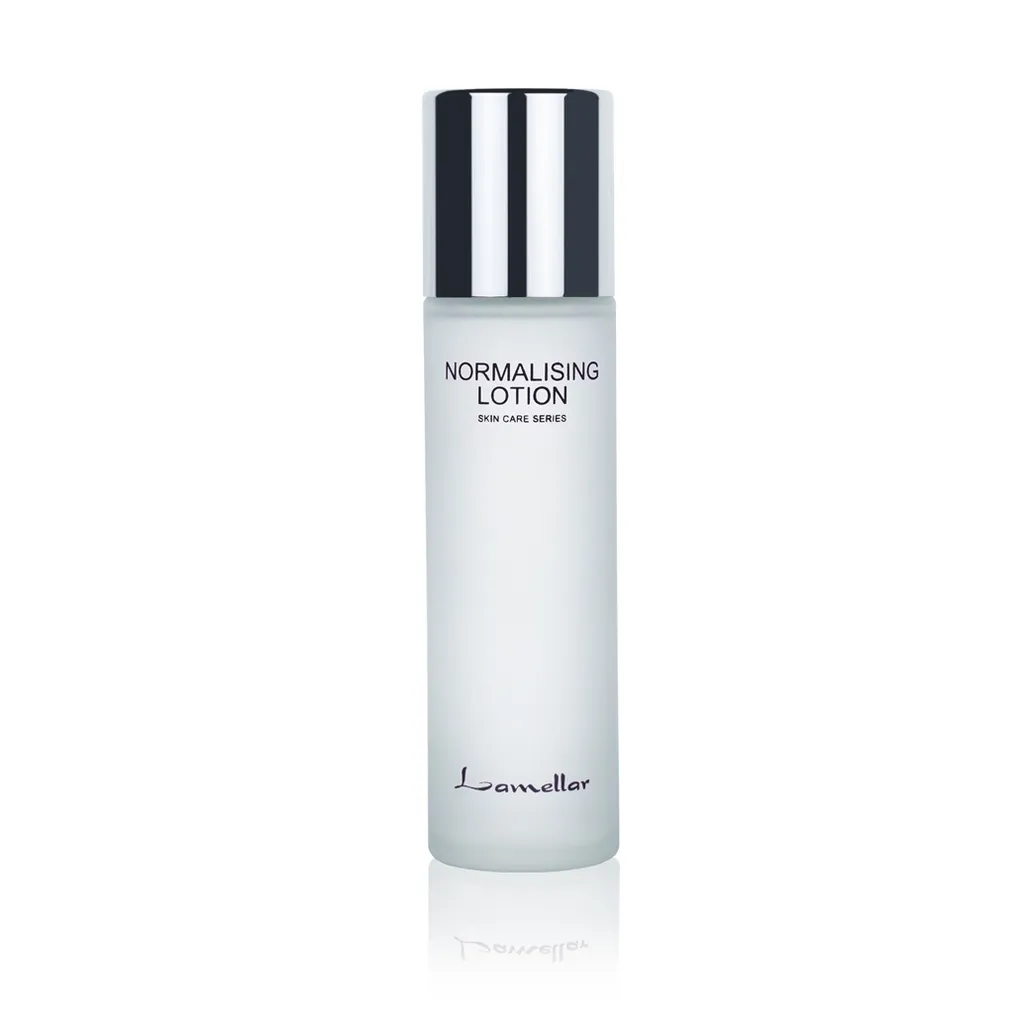 Balancing Oil-Control Lotion / 150 ml
Features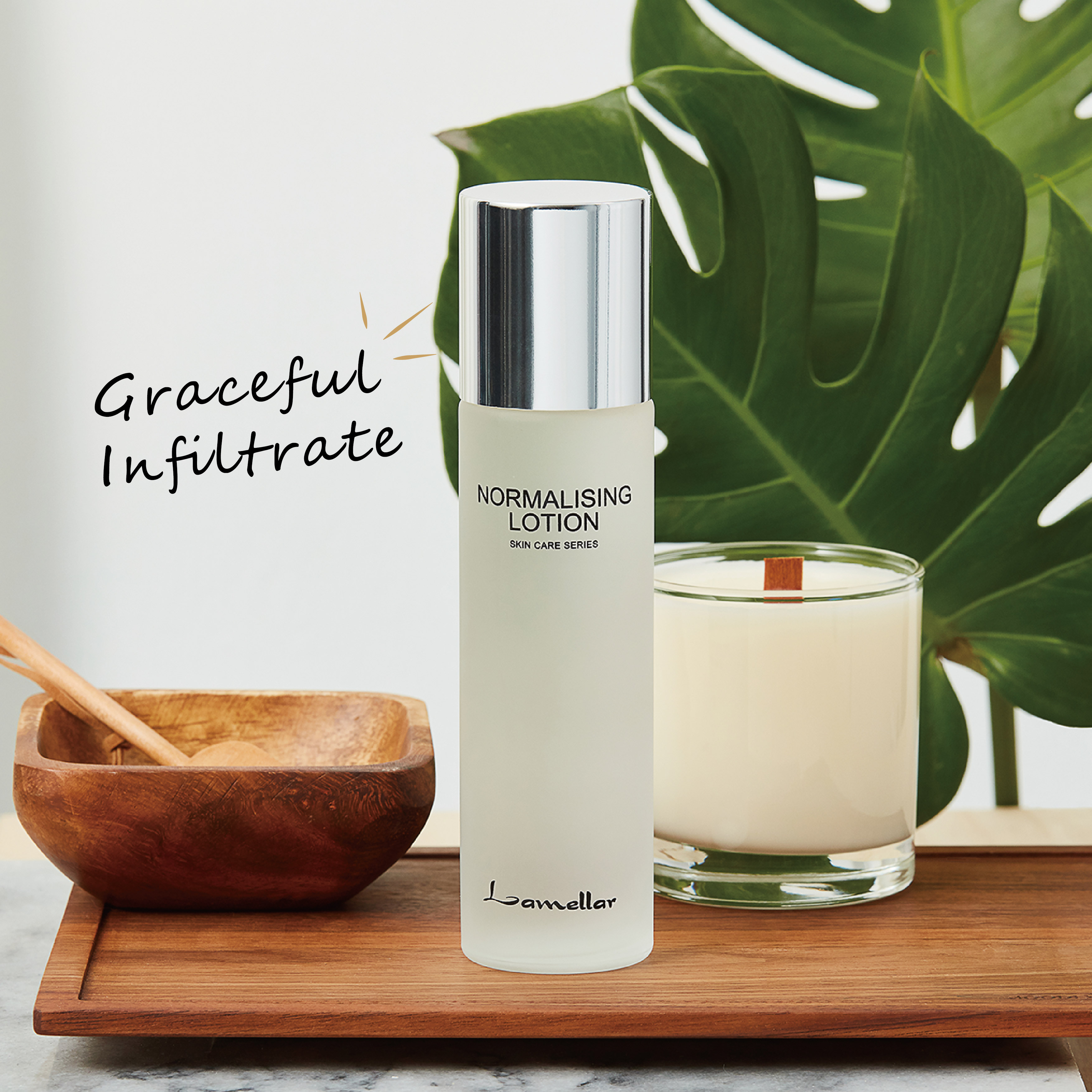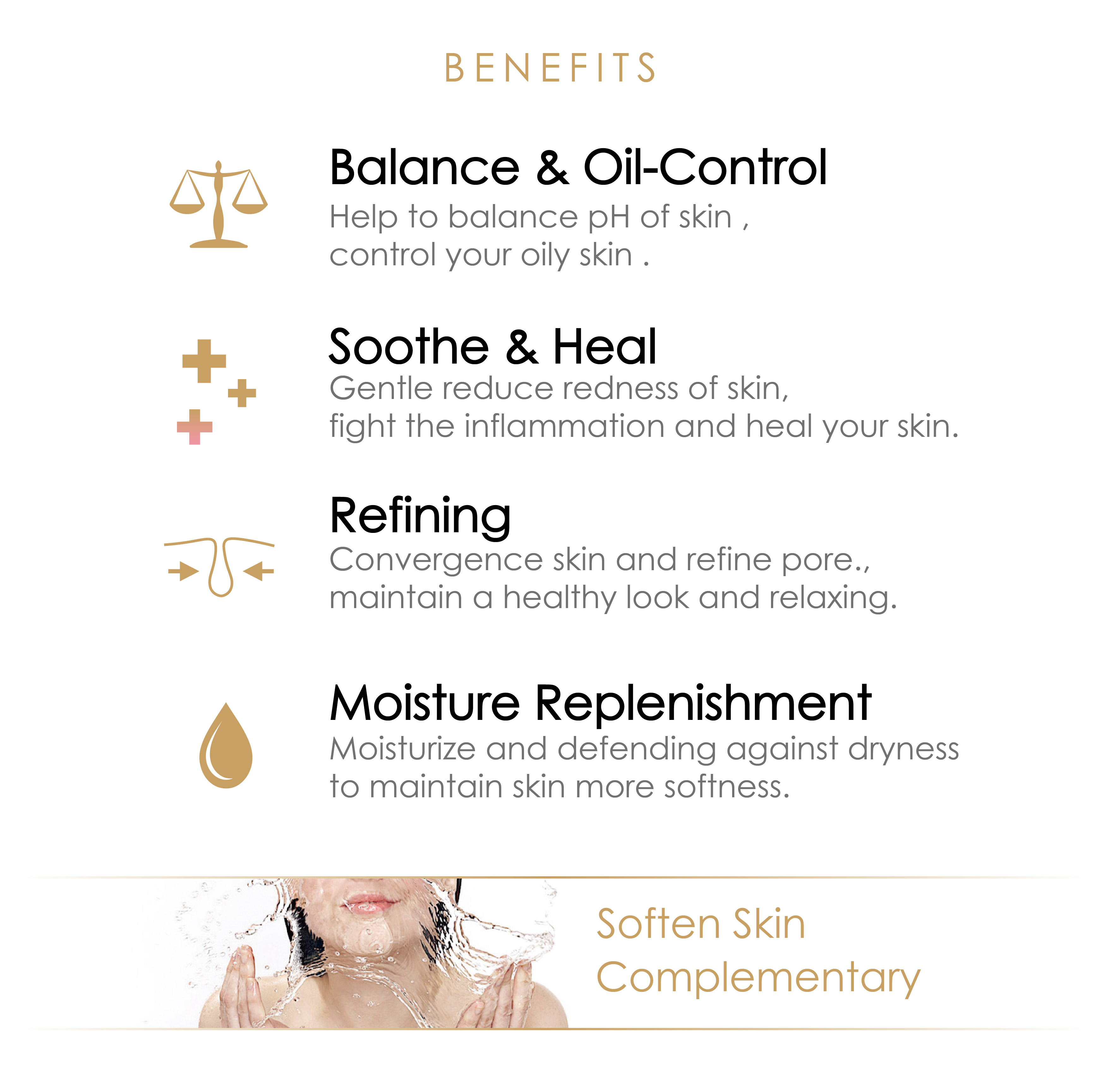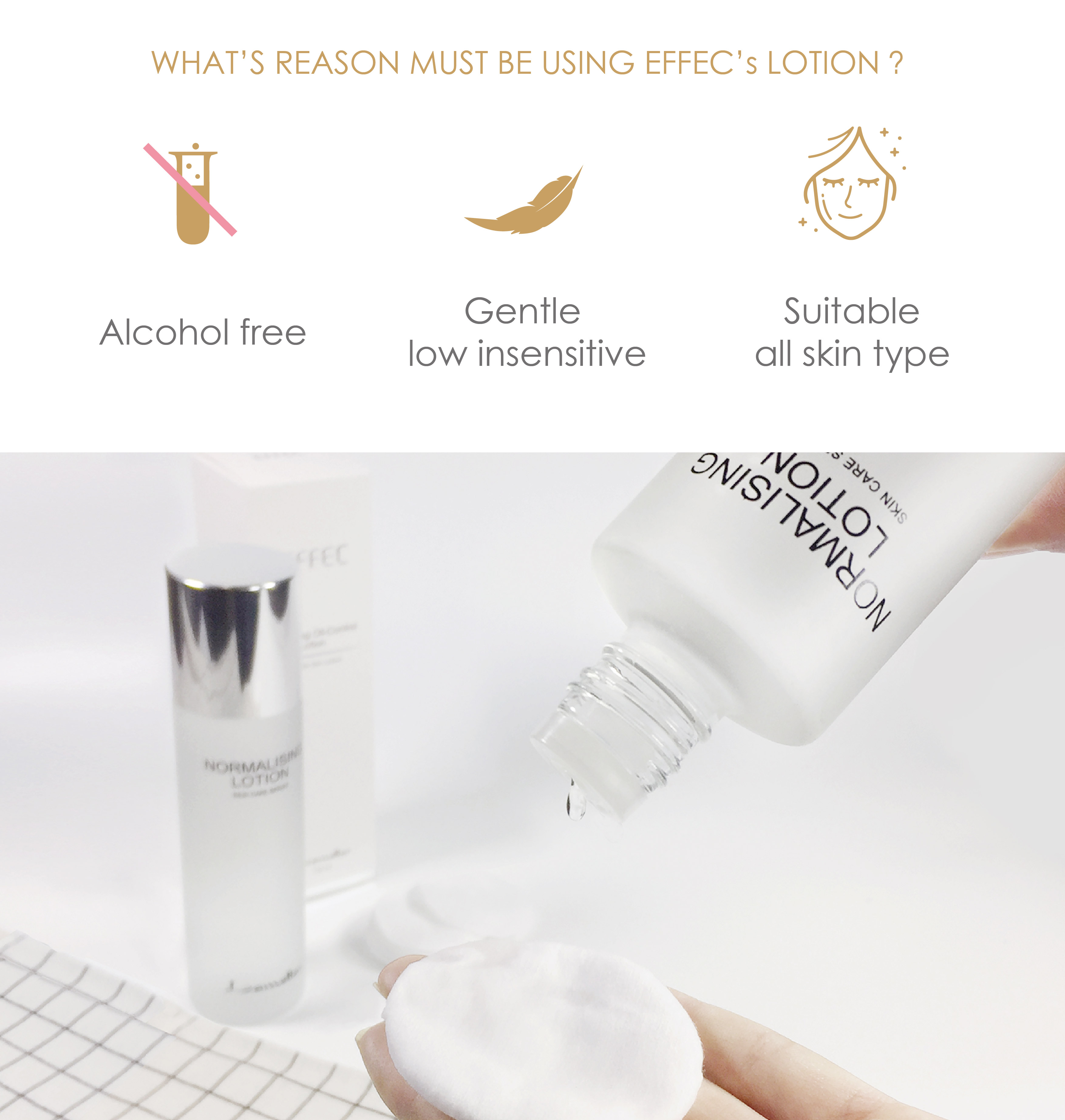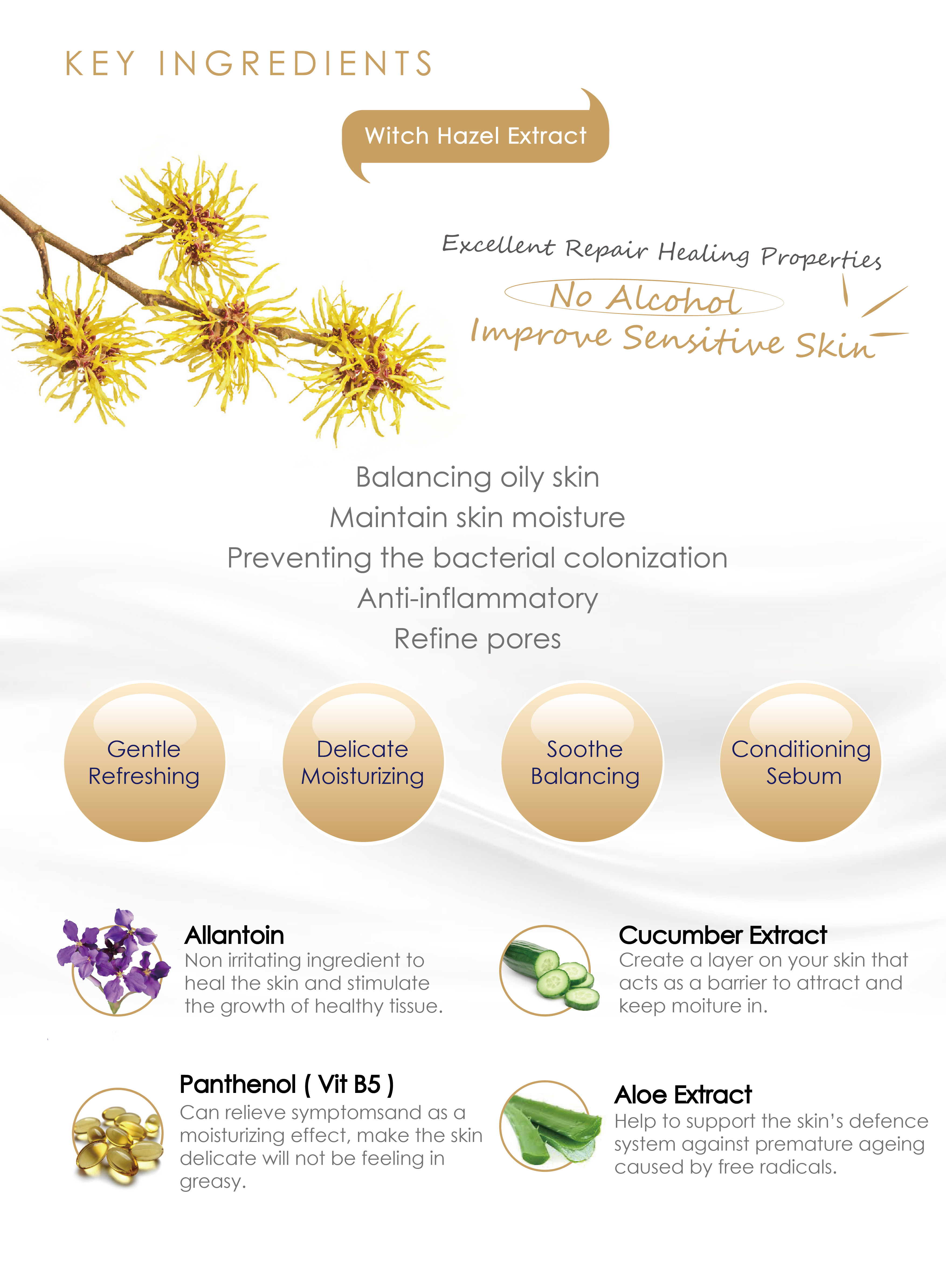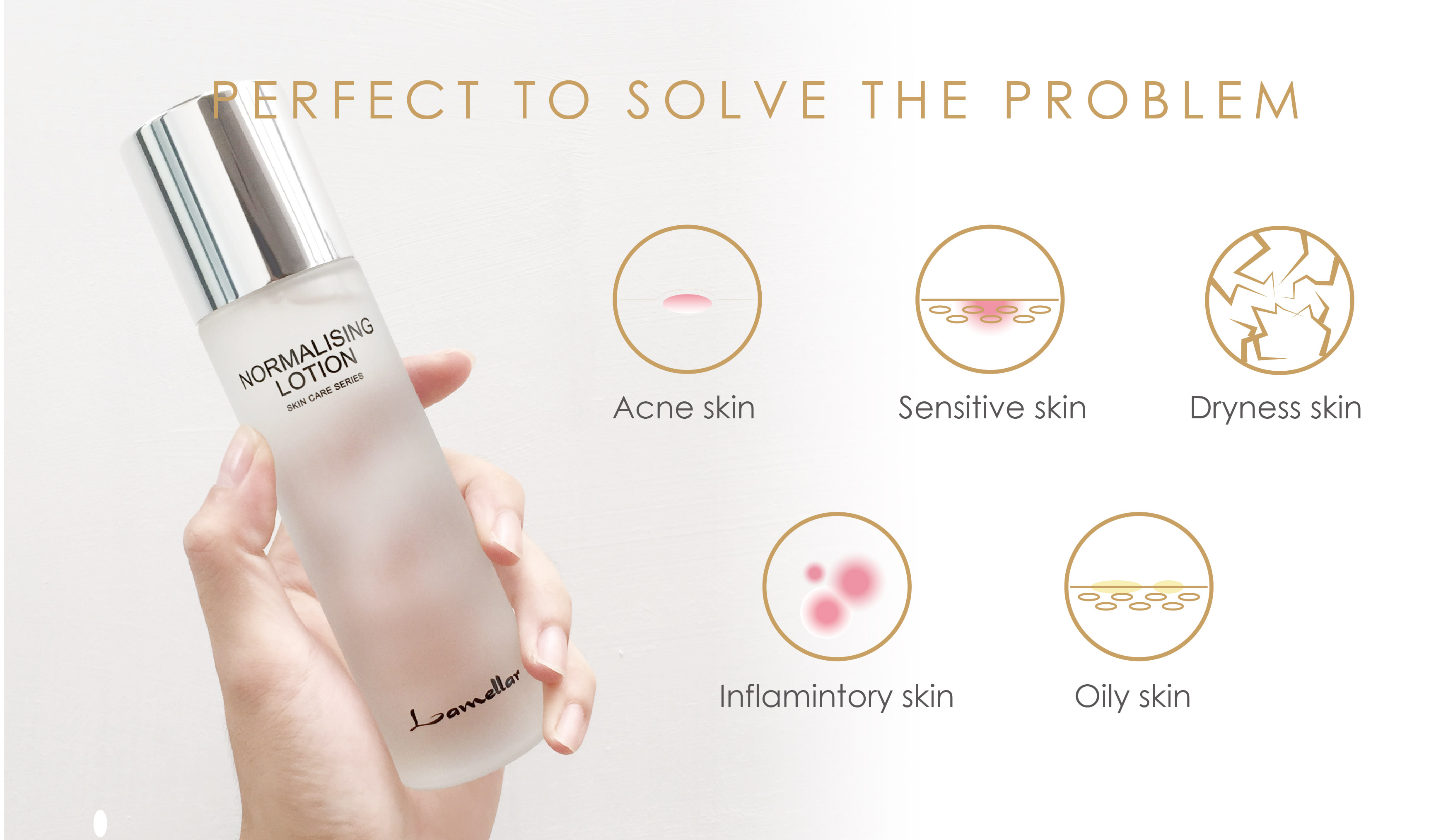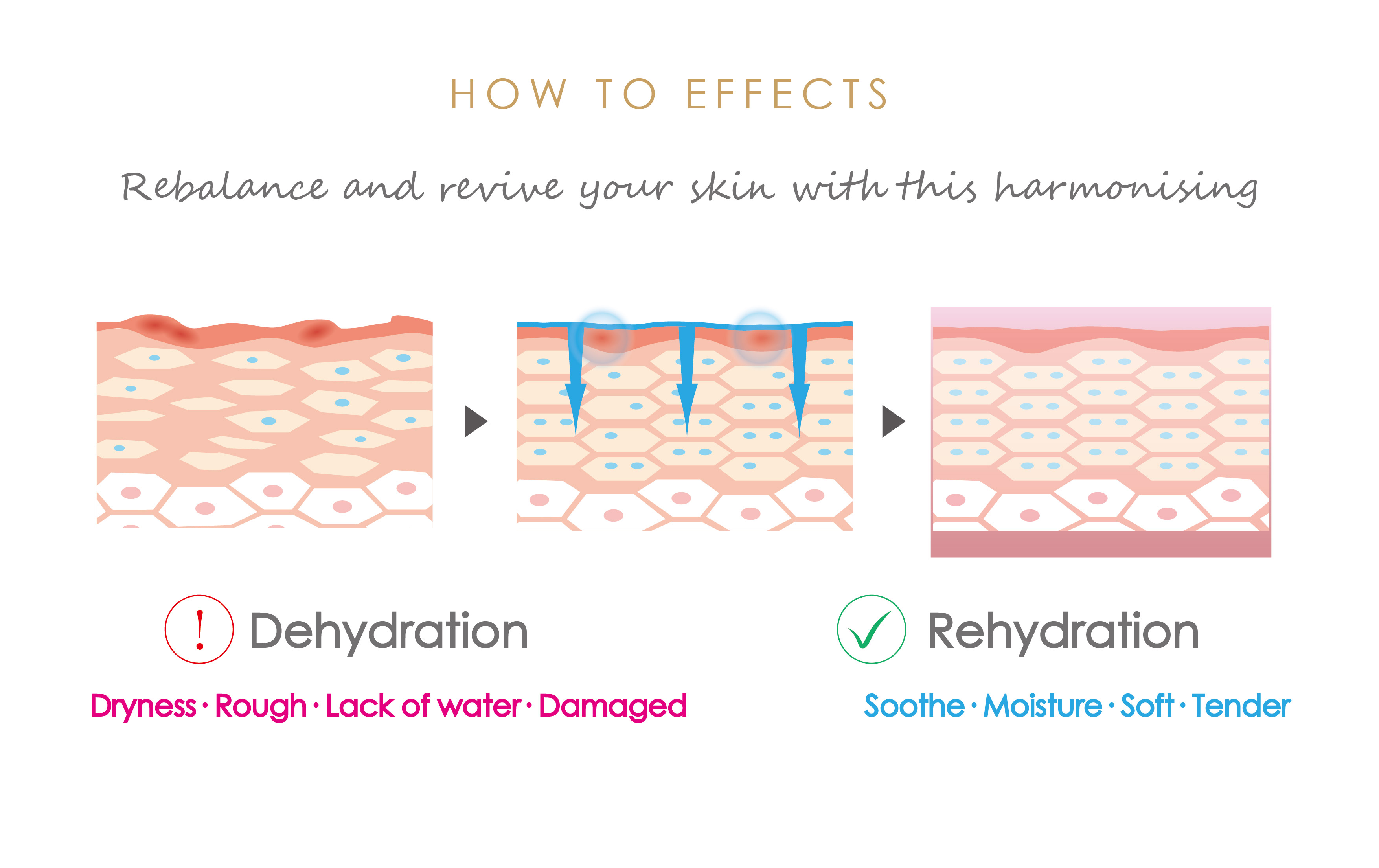 Benefits
Restore skin with Witch Hazel
Witch Hazel toner to shrink pore and healing damaged skin from infection. Prevent skin dryness make face skin moisturized more soft and glowing.
Oil control and moisture replenishment
Help to control oil skin and moisturize, maintain a healthy look and relaxing.
Alcohol-free product
A lotion / toner with alcohol free ! Your skin will be left thoroughly cleansed and conditioned without disturbing its natural moisture.
Suitable for all skin type
It's gentle and non-irritation for sensitive skin user.

Skin Type
Excessively oily skin
Pores blocked
Acne-prone skin
Dehydrated dryness
Damaged skin
Q : Whats Reason Must Be Using EFFEC's Lotion ?
Gentle and low insensitive
Alcohol free
Suitable for all skin type

Witch Hazel
What is Witch Hazel?
The precious witch hazel is strict selected from North America, because it survives under high pressure, so that have unique defense mechanisms, has excellent ability to adjust the oily of skin, can effectively soothe the redness and reduce acne. Refine the pores, skin become more delicate white and tender.
What difference between EFFEC's balancing oil-control lotion and commercial products?
EFFEC Balancing oil-control lotion contains witch hazel extract, excellent skin-friendly properties can quickly infiltration the skin, absorb quickly. The texture is refreshing no burden and alcohol free, suitable for sensitive skin. Strengthen moisturizing, tighten pores, overthrows your knowledge for toner, skin more white and delicate from now !
Is sensitive skin suitable to using witch hazel product?
The essence of Witch Hazel which is derived from the essence of natural plants can relieve skin irritation and oiliness, achieve moisturizing and firming pores, has mild high performance and low irritation properties. It is suitable for general and sensitive skin.

Ingredients
Witch Hazel Extract
Can protect the wound or irritated area
from infection, and also promote healing.
Even those with mature or sensitive skin
who are dealing with oily skin and clogged
pores can use it.
Allantoin
Non irritating ingredient that has the
ability to help heal the sensitive skin and
stimulate the growth of healthy
tissue.
Panthenol ( Vit B5 )
Can relieve symptomsand as a
moisturizing effect, make the skin
delicate will not be feeling in
greasy.
Cucumber Extract
Create a layer on your face skin that acts as
a barrier to attract and keep moiture in.
Aloe Extract
Help to support the skin's defence
system against premature aging
caused by free radicals.

How To Use
Splash lotion on your palm or a cotton pad.
Gently pat over your entire face skin and neck
until the skin asorbed it.

Avoiding contact with your eyes.

中文目录