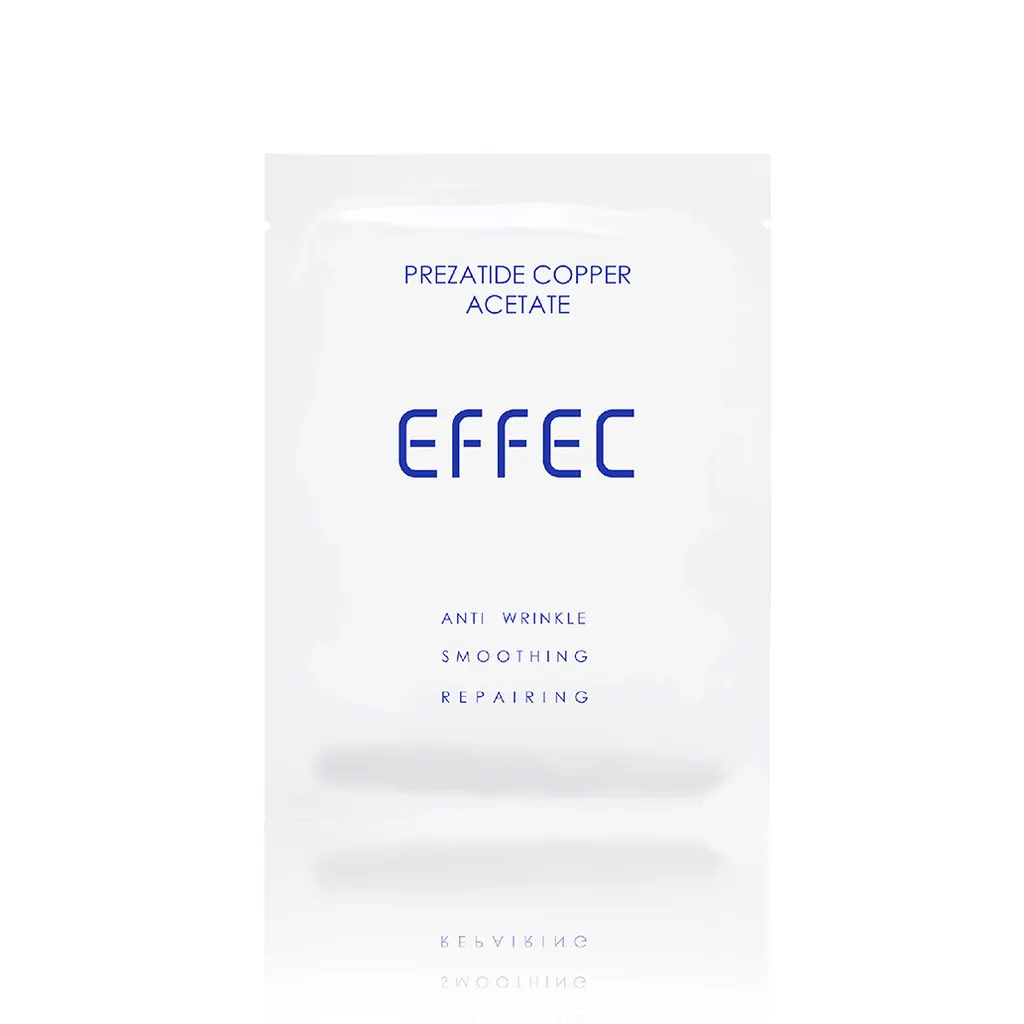 Prezatide Copper Acetate Facial Mask
Features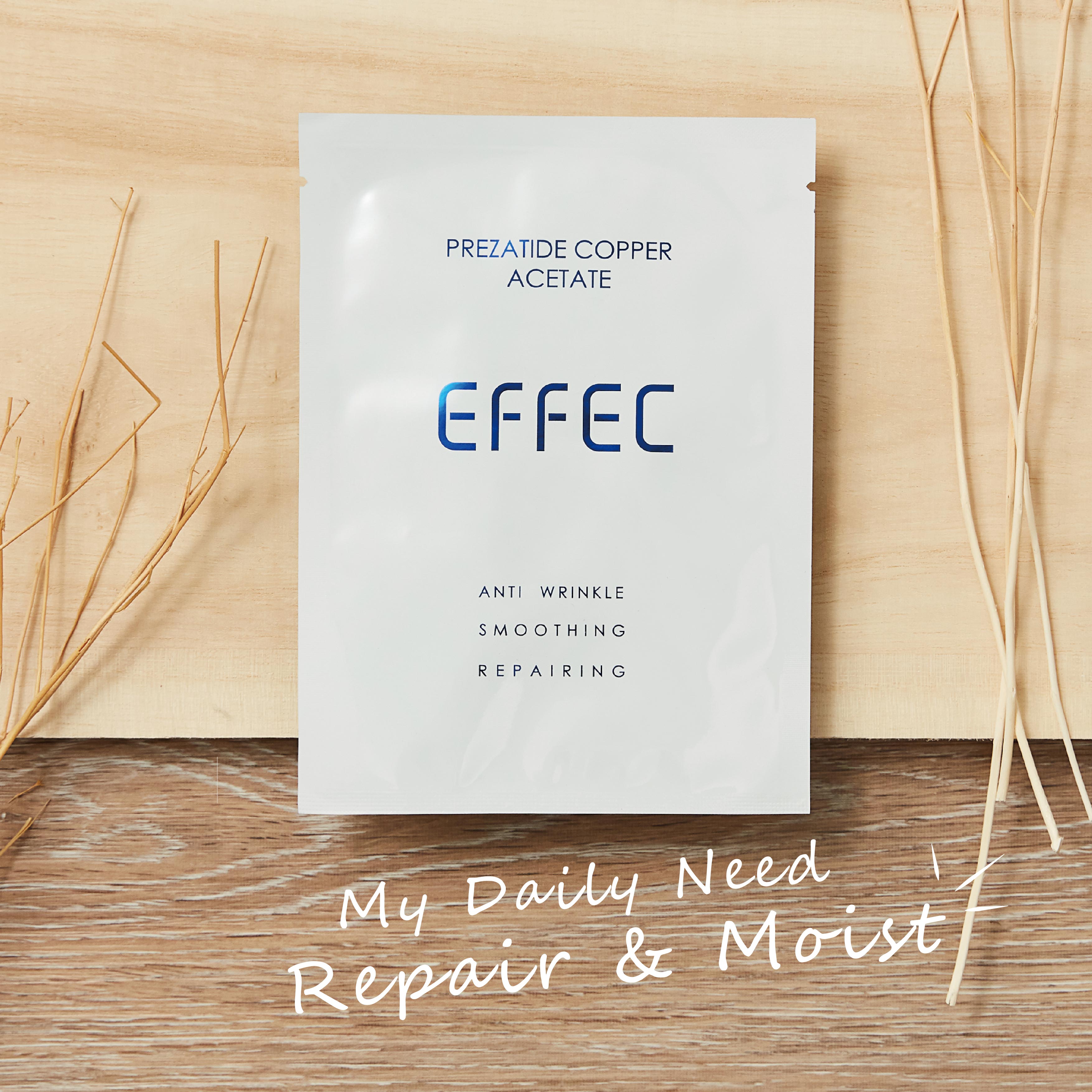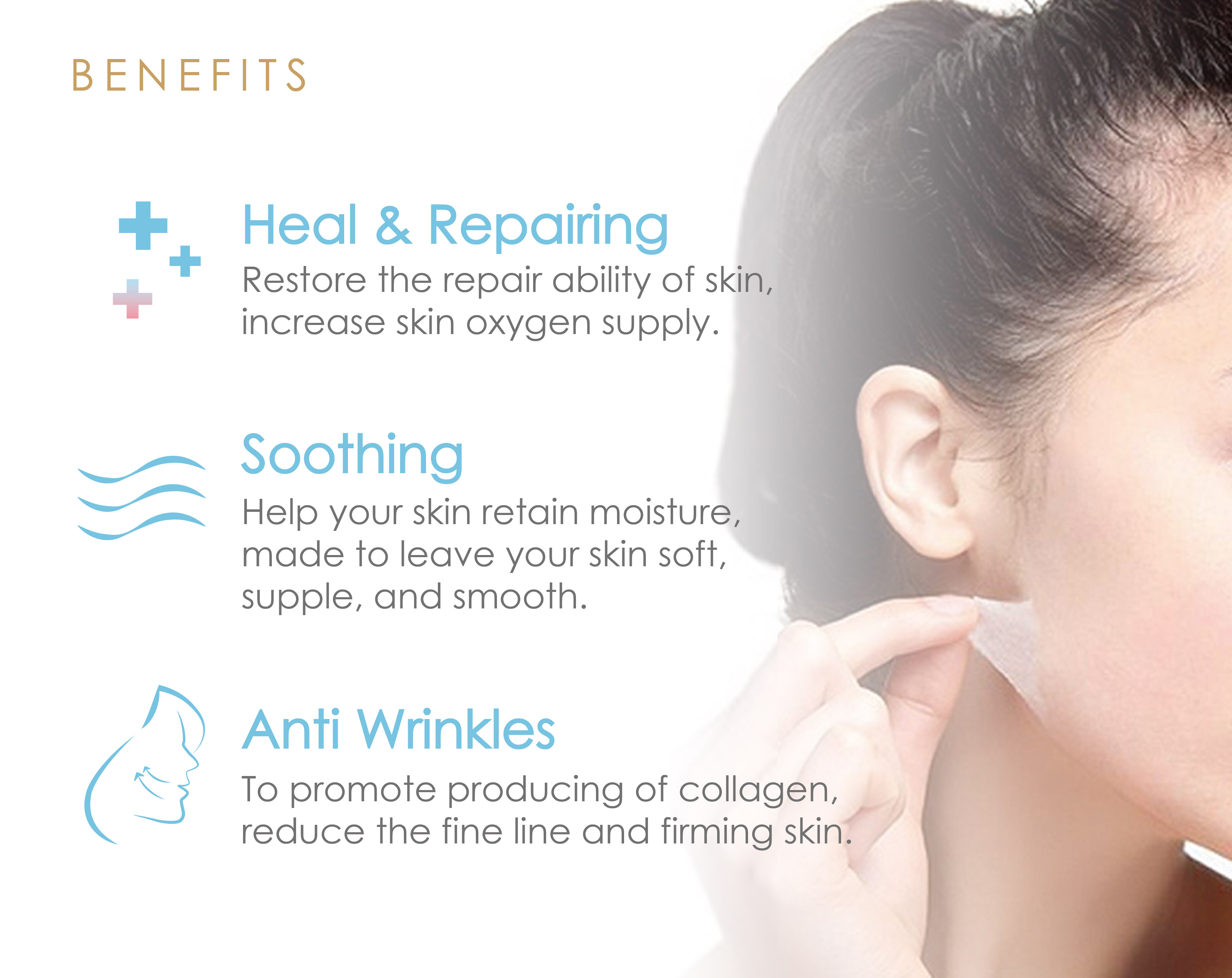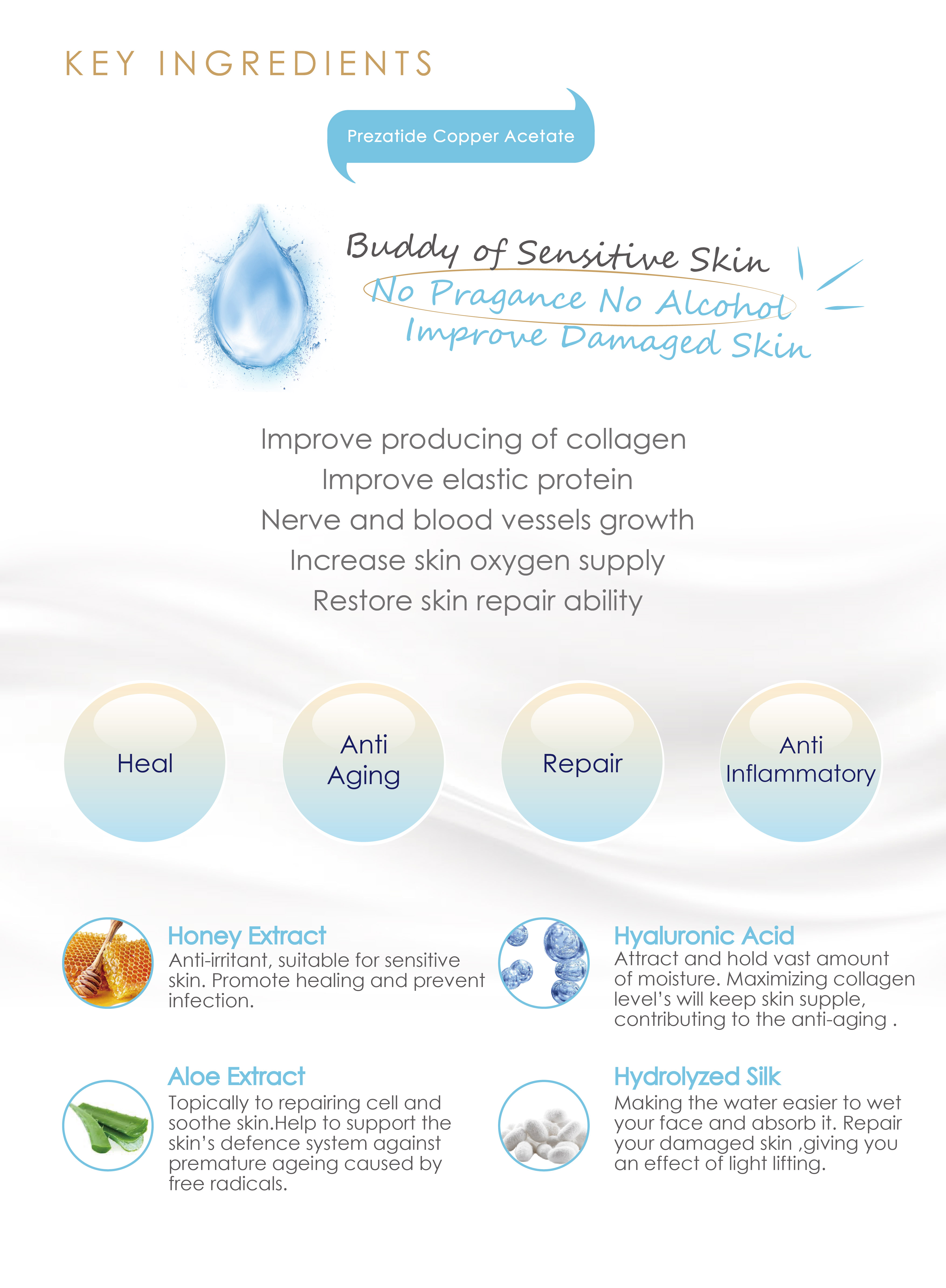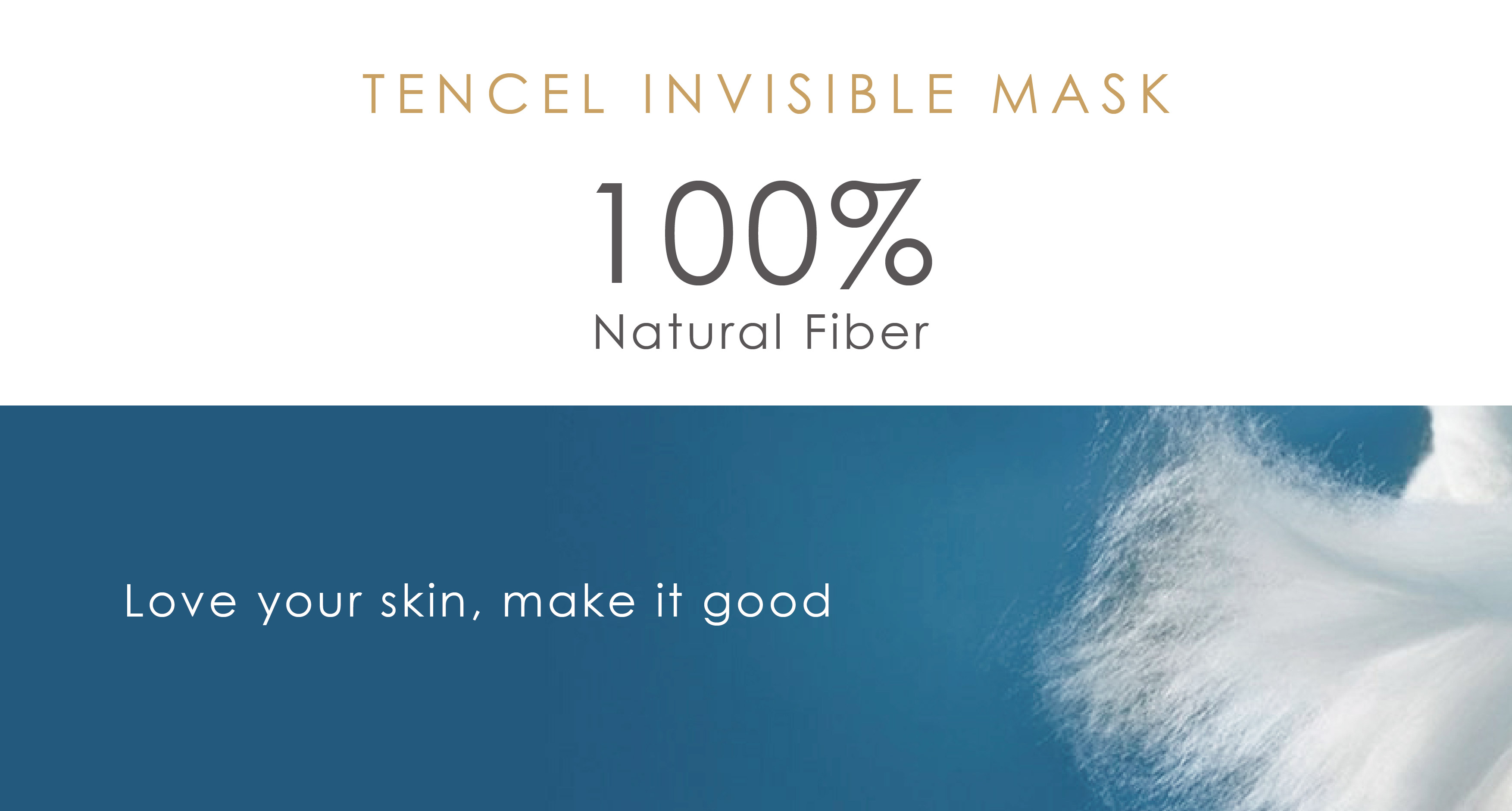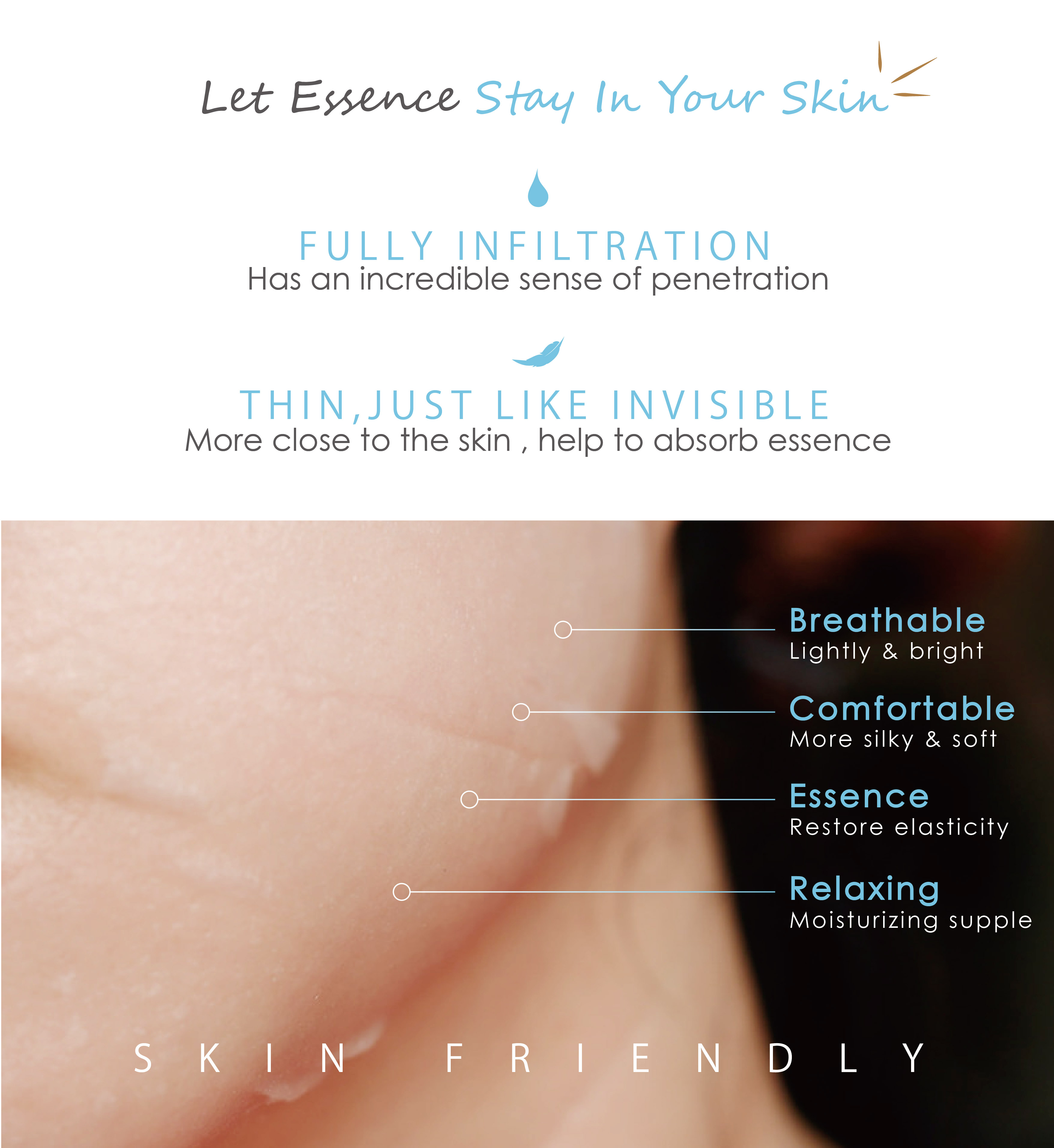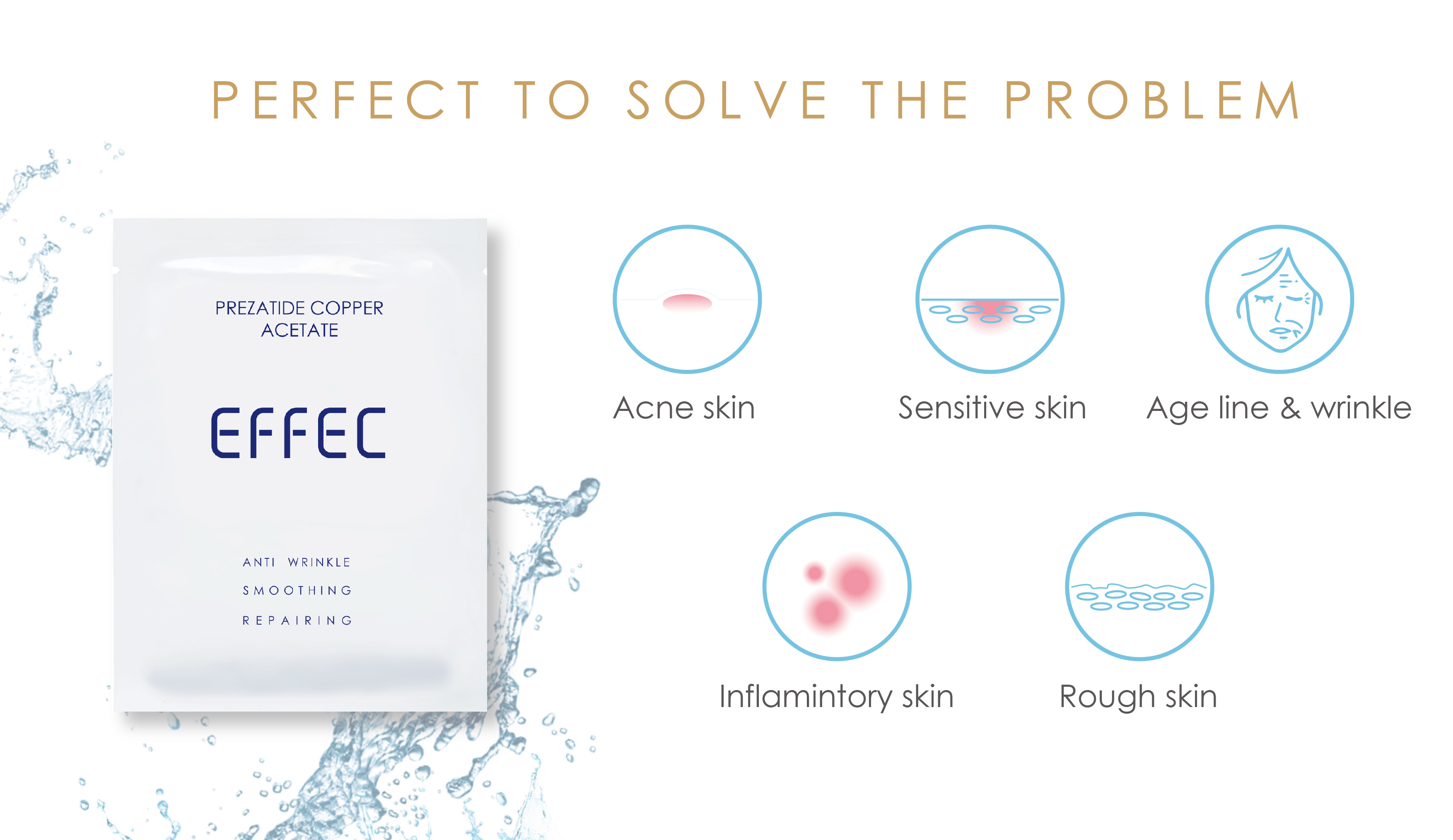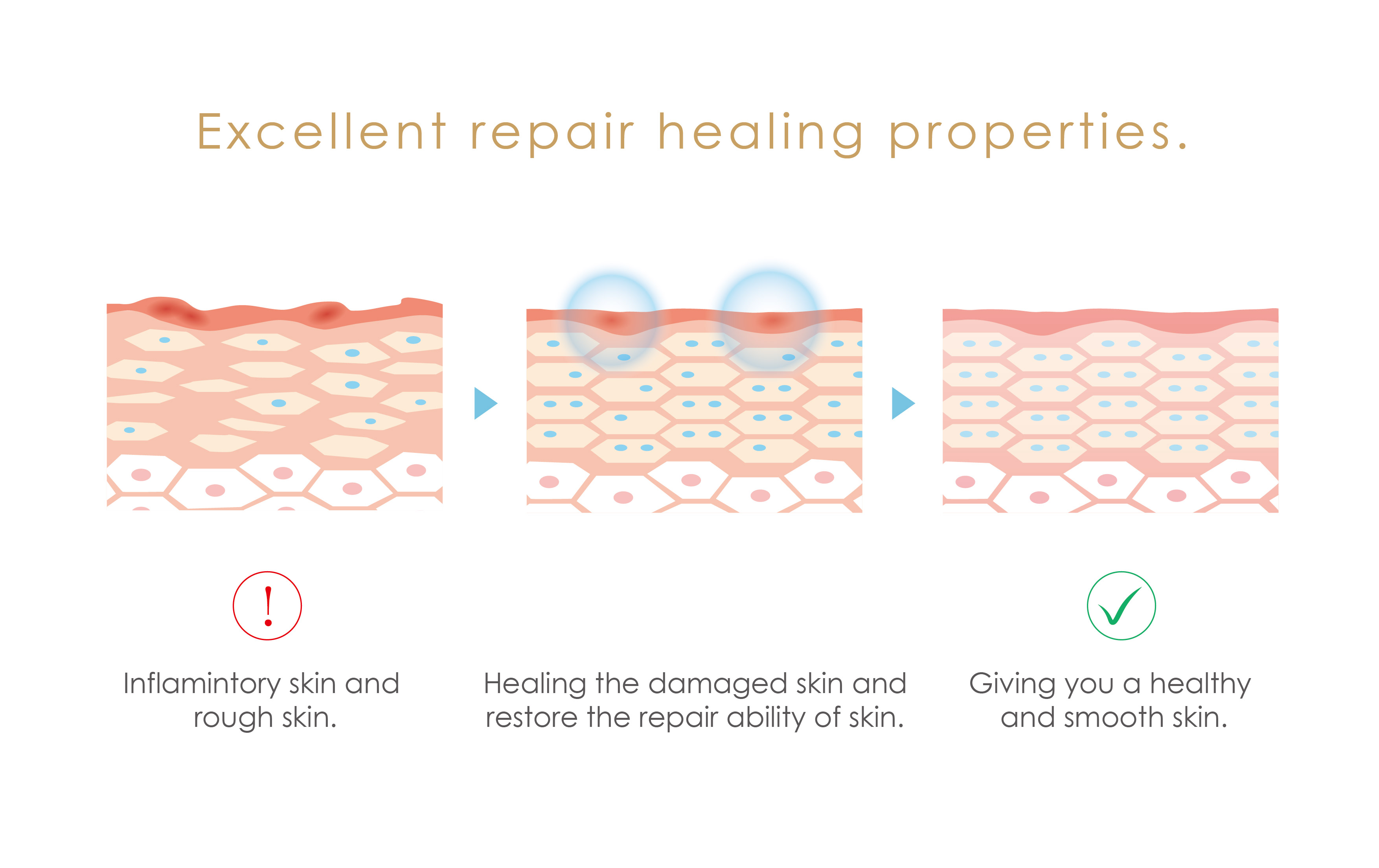 Benefits
Restore the repair ability of skin
Healing wound and acne skin increase skin oxygen supply with EFFEC skin care repairing mask.
Soothing
Help your skin retain moisture, made to leave your skin soft, supple and smooth.
Anti Wrinkles
To promote producing of collagen help your skin retain moisture, reduce fine line and firming skin.

Skin Type
Age line & wrinkle
Acne-prone skin
Rough skin
Inflamintory skin
Sensitive skin

Prezatide Copper Acetate
What is Prezatide Copper Acetate?
Advanced luxury maintenance, Prezatide Copper Acetate. It is one of the important elements what the skin needed. With it, skin will be strong and elastic, can become a barrier to protect the skin against aging stimulus from environment, in addition to stimulating collagen hyperplasia and repairing wounds, also can improve firmness of skin, repair the skin from the inside out, let your skin youthful and brilliance.
What difference between EFFEC's Prezatide Copper Acetate and commercial products?
EFFEC's Prezatide Copper Acetate repair mask contains the anti-aging ingredient. It is mildest formula for anti-aging and anti-wrinkle.Can increase the vitality of cells and gradually repair the loss of collagen without harming or irritating, reduce fine lines, uneven complexion and dullness, but also prevent the aging caused by aging factors, maintain skin elasticity and smooth.

Ingredients
Prezatide Copper Acetate
Strongly increase keratinocyte prolife-
ration. Restore the repair ability of sensitive skin,
promote proliferation of vascular,
increase skin oxygen supply.
Honey Extract
It's can anti-irritant, which makes it
suitable for the formulation of sensitive
skin. Also help to promote healing and
prevent infection due to its natural
antimicrobial properties.
Aloe Extract
Topically to repairing cell and
soothe skin.Help to support the
skin's defence system against
premature ageing caused by
free radicals.
Hyaluronic Acid
Attract and hold vast amount of moisture.
Maximizing collagen level's will keep face skin
supple,contributing to the anti-aging .
Hydrolyzed Silk
Moisturizing factor making the water
easier to wet your face and absorb it.
It's can repair your damaged skin ,
Also giving you an effect of light lifting.

How To Use
1. Cleasing your face.
2. Apply mask for 20-30 minutes.
3. Rinse off thoroughly with fresh water.

中文目录