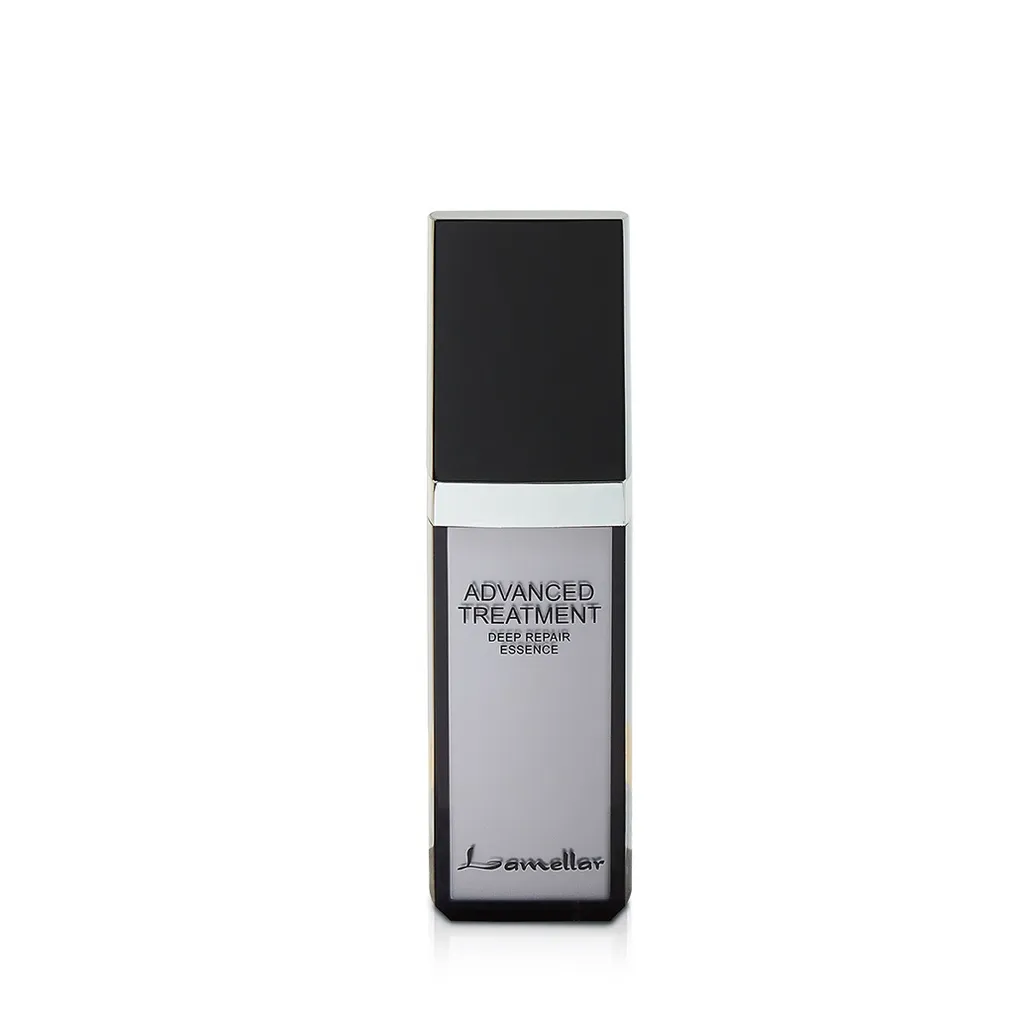 H.R. Age-delay Whitening Emulsion / 35 ml
Features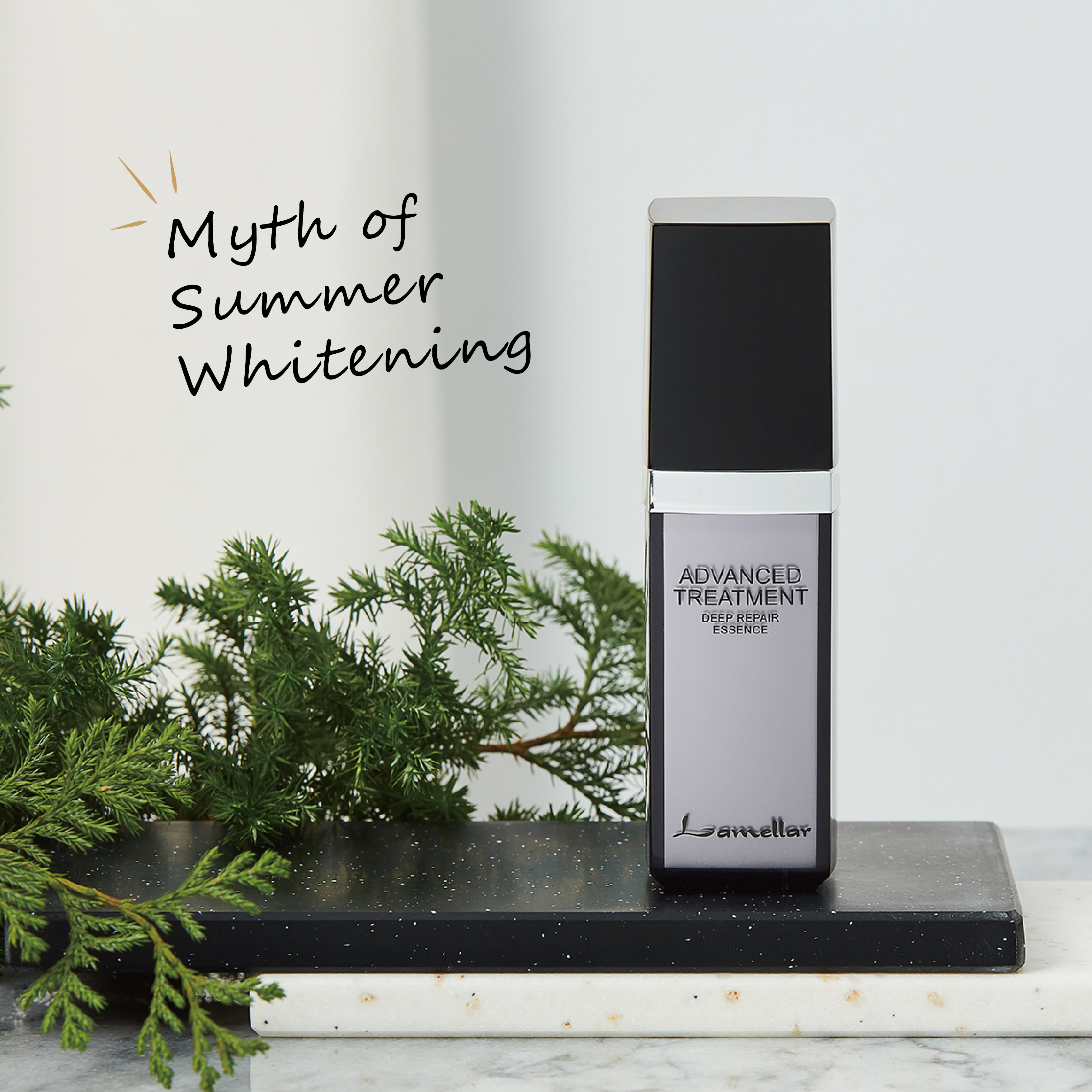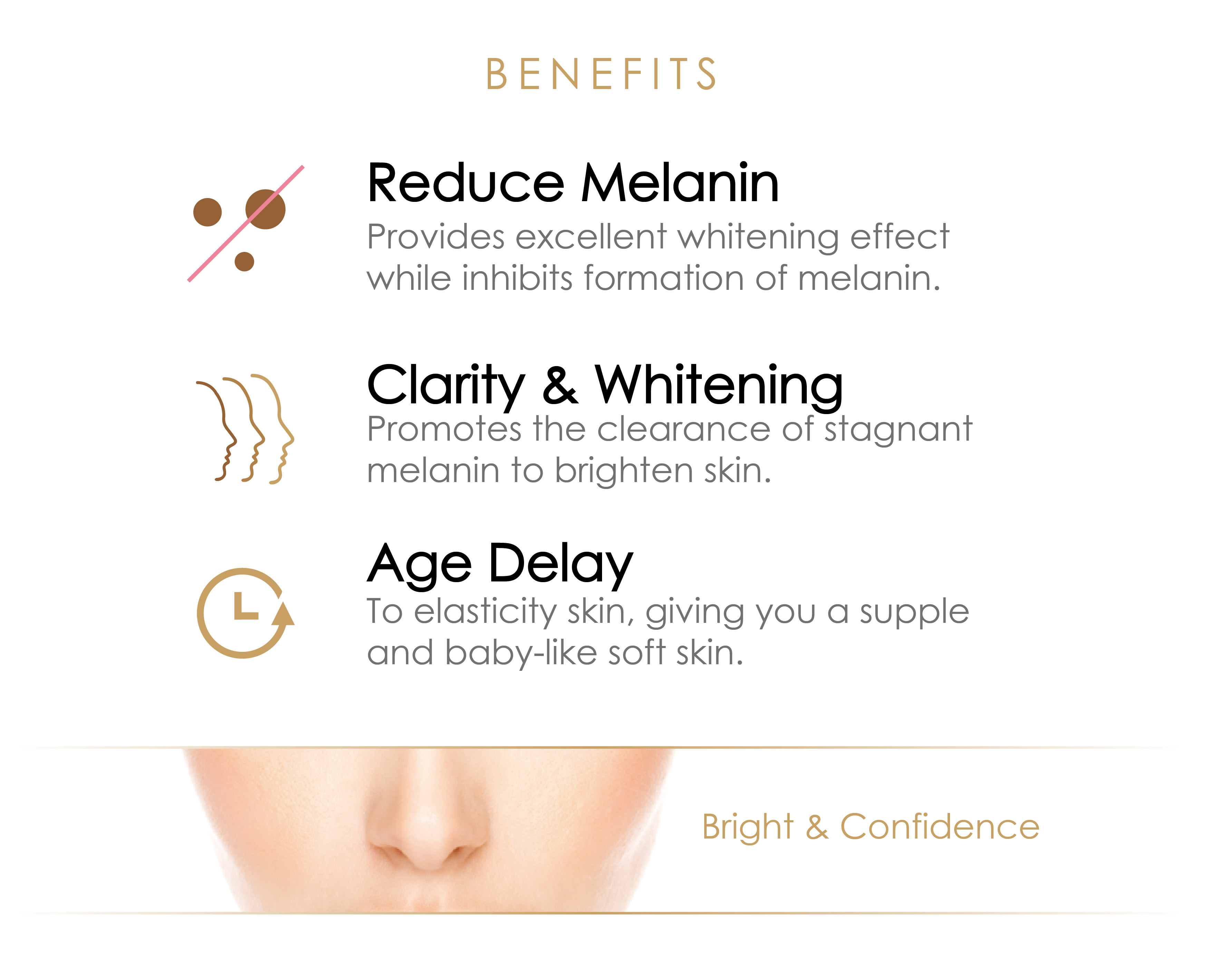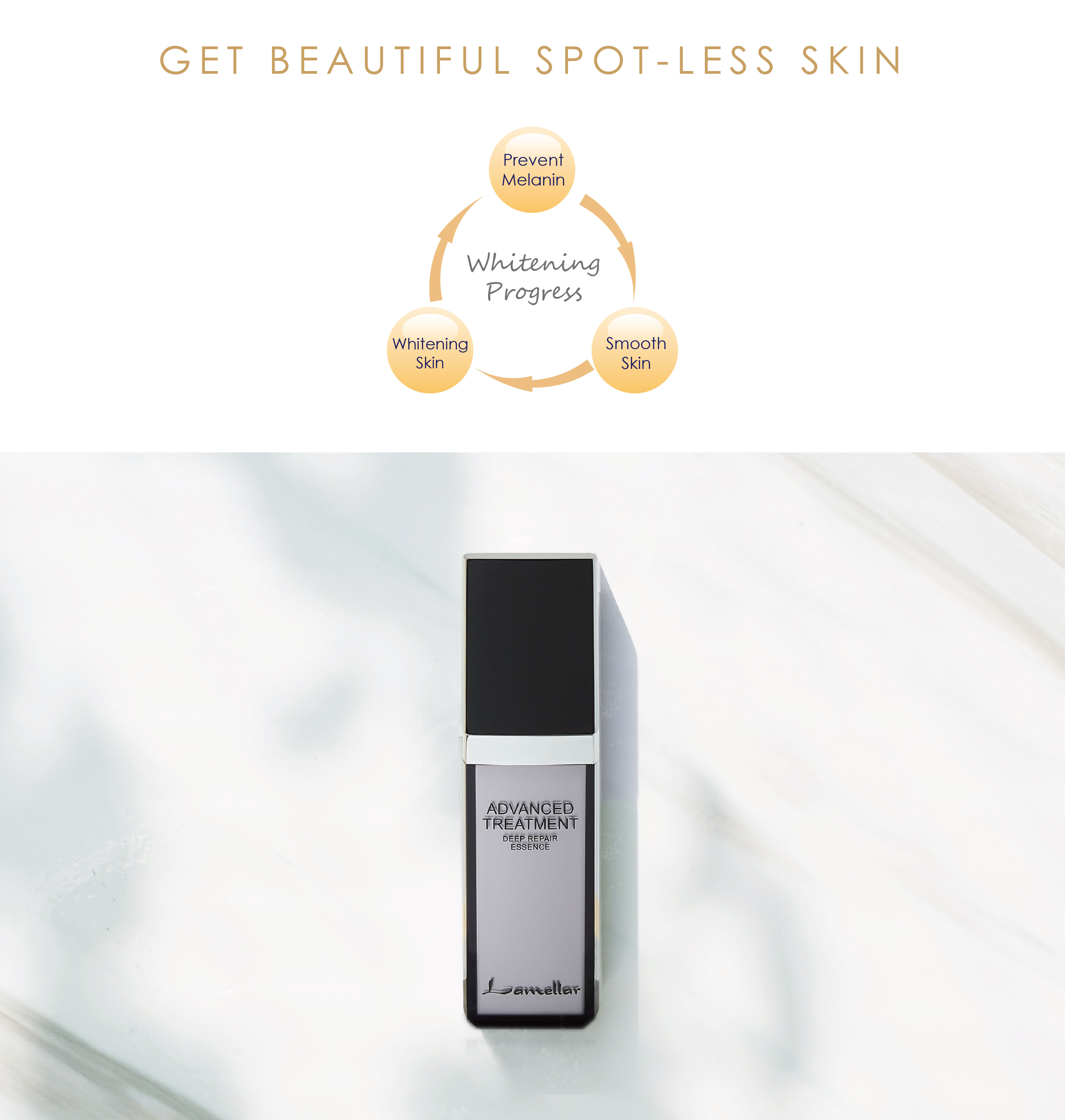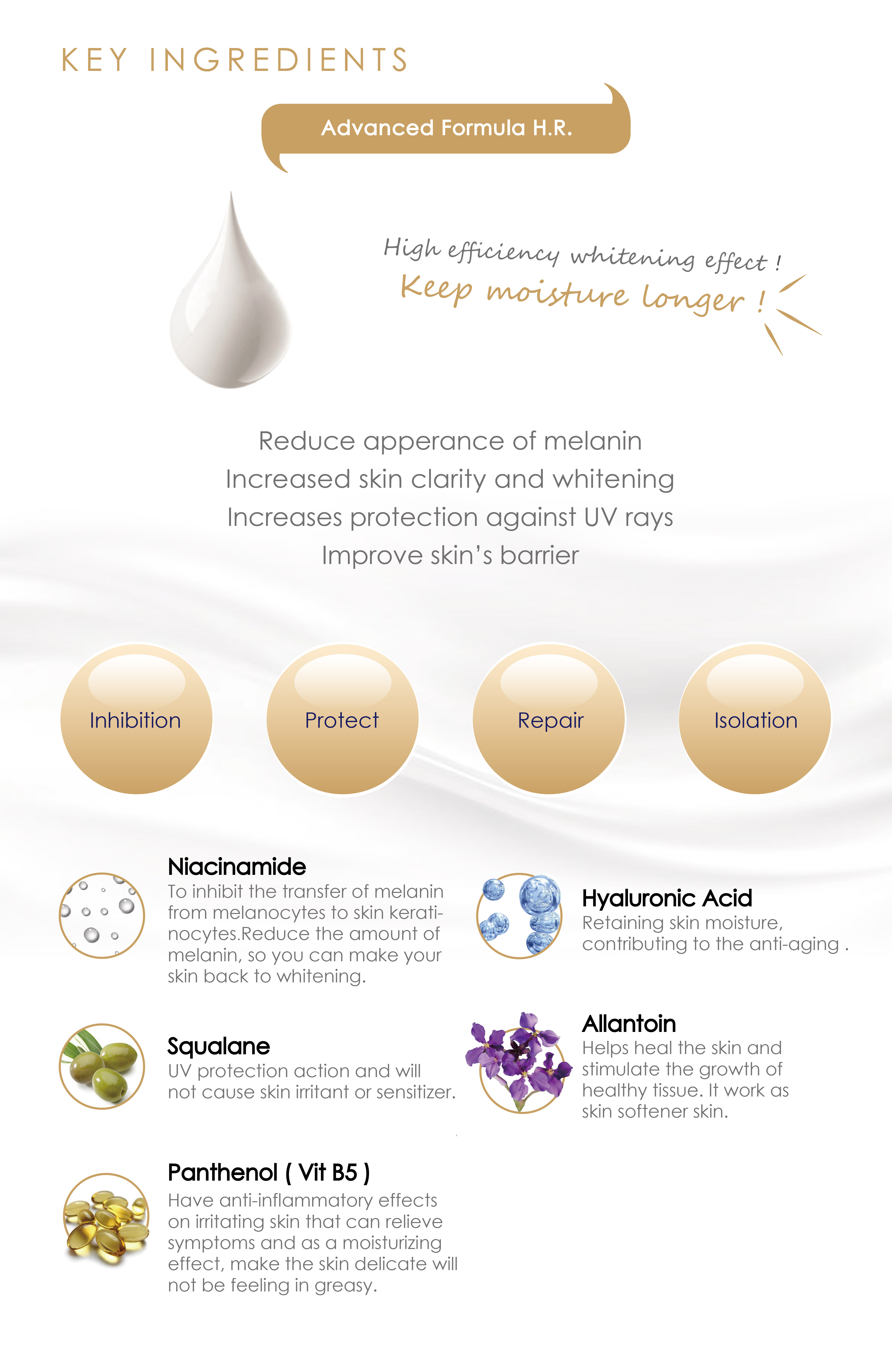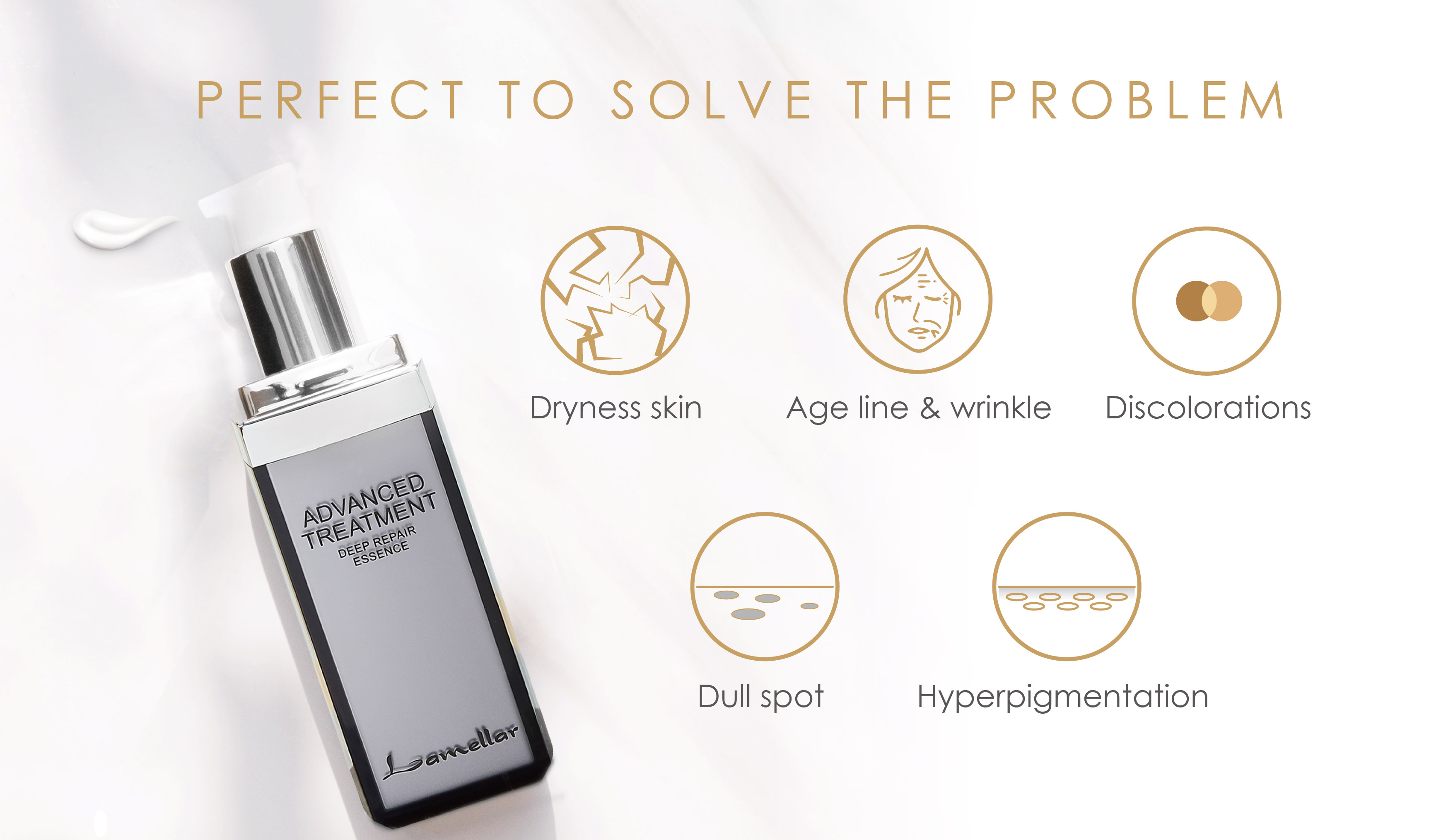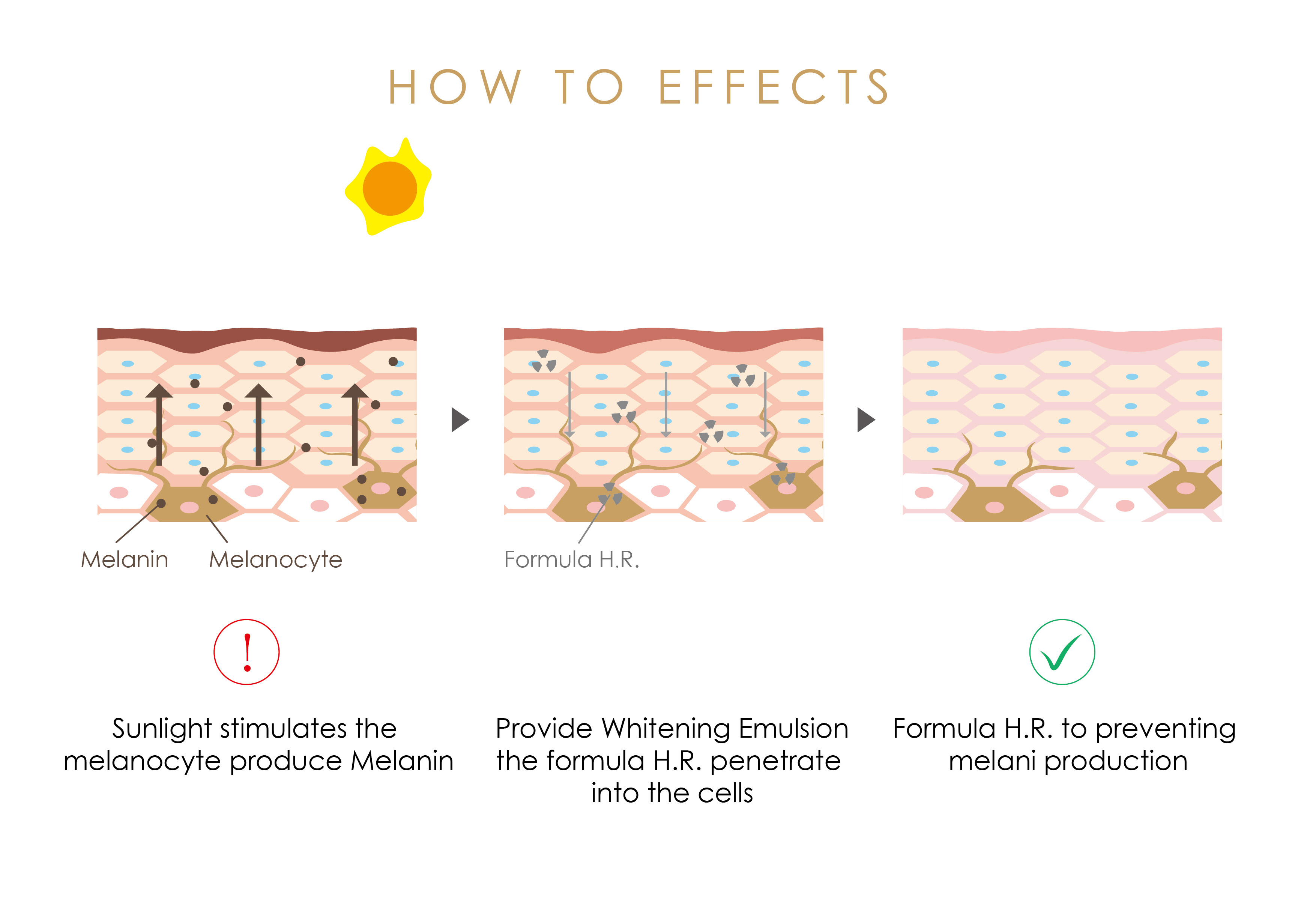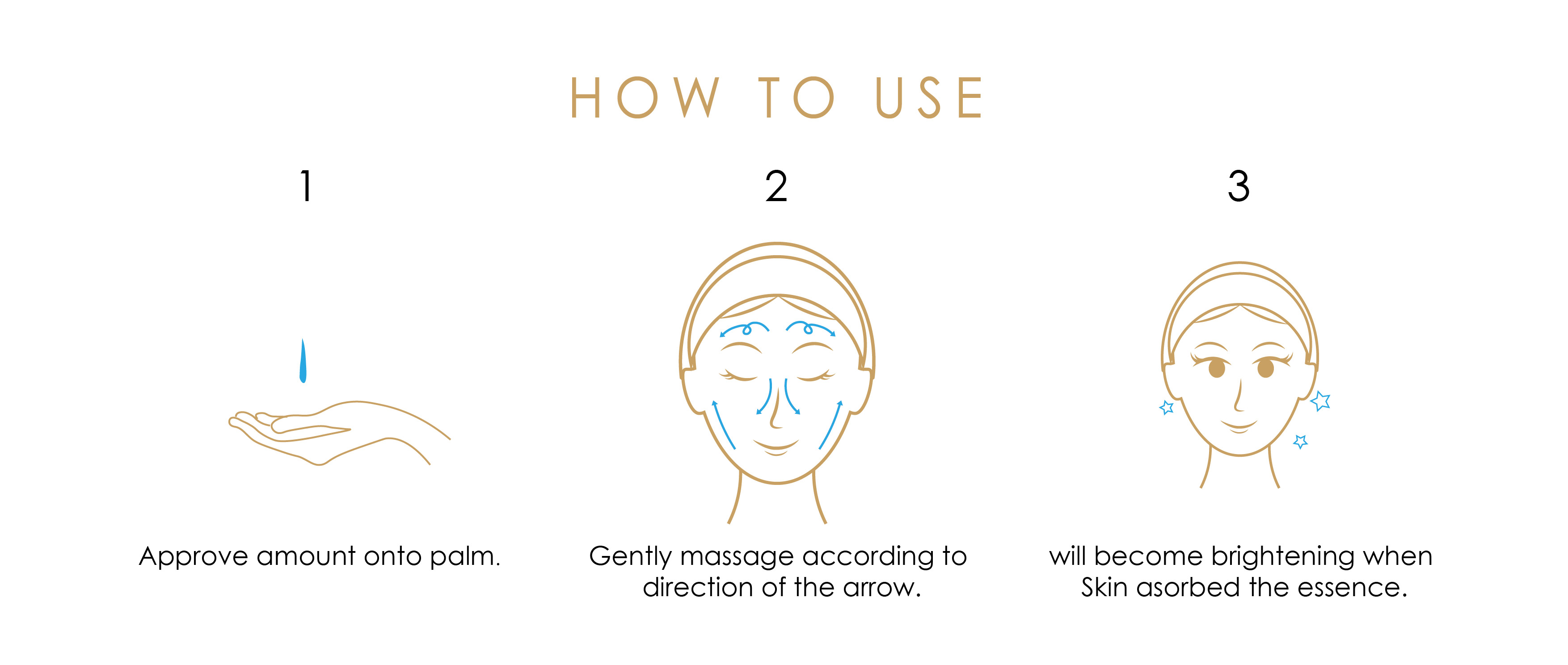 Benefits
Reduce Melanin
Provides excellent whitening effect while inhibits formation of melanin.
Clarity & Whitening
Promotes the clearance of stagnant melanin to brighten skin.
Age Delay
To elasticity skin, giving you a supple and baby-like soft skin.

Skin Type
Hyperpigmentation
Discolorations
Dull spots
Age line & wrinkles
Dehydrated dryness

Squalane
What is Squalane?
Squalane is generally extracted from shark glycerine or olive oil for provides skin nutrients, promotes metabolism and repair epidermis of skin. EFFEC's squalane is a non-animal ingredient that is carefully selected from natural olive oil. Can quickly infiltrate into the skin to repair sebum and become a protective film to prevent water loss, moisturizing at the same time restoring oil balance. The light and moist essence, maintenance with feeling fresh no longer a burden on the skin!
What difference between EFFEC's Squalane and commercial products?
We have high contains concentration of plant-based squalane, excellent skin-friendly properties and infiltrate into the skin immediately, allow skin absorb quickly.The texture is extremely light and moist, dry and light aging skin need to balancing oil of skin. Long-term moisturizing and anti-wrinkle, maintenance no longer a burden on the skin!
Can fragile skin type using Squalane product?
Derived from the essence of natural plant oils, effectively protects the skin from external irritation, achieves moisturizing repair, it is mild, high performance and low irritation ingredient, suitable for both general and sensitive skin.

Ingredients
Advanced Formula H.R.
Main formula for whitening emulsion.
Metabolic skin's melanin and
reduce appearance of melanin,
to increased skin clarity and
whitening.
Niacinamide
To inhibit the transfer of melanin
from melanocytes to skin keratinocytes.
Reduce the amount of melanin, so you can
make your skin back to whitening.
Squalane
UV protection action and will not
cause skin irritant or sensitizer.
Hyaluronic Acid
Retaining skin moisture,contributing
to the anti-aging .
Allantoin
Helps heal the skin and stimulate the growth of healthy
tissue. It work as skin softener skin.
Panthenol ( Vit B5 )
Have anti-inflammatory effects on irritating skin
that can relieve symptoms and as a moisturizing
effect, make the skin delicate will not be
feeling in greasy.

How To Use
1. Approve amount onto palm.
2. Gently massage according to direction of the arrow.
3. Will become brightening when skin absorbed the essence.

中文目录