Moisturizing and firming can be said that to be the lifetime lessons of women who love beauty. Many beauties spend lot of money to buy whitening and anti-aging products. However, the problem of skin aging is still dehydration.
Current people are always stay in the air-conditioned room, the air humidity decreases, sebaceous glands secretion are also decrease, causing the skin become more dry, dull, loss of elasticity, so that fine lines, relaxation, dark spots will coming out, makeup meltdown, the face skin showing thirsty and look old.
Ability of moisturizing 10 times as a hyaluronic acid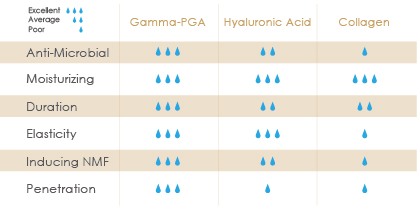 The moisturizing ingredient γ-PGA originates from jellyfish and it is considered to be a kind of plant collagen in Japan and Europe. It can be used in skin care products to increase skin's natural moisturizing factor (NMF), and it has high water content (5,000-times).It is most natural moisturizer at present, and most moisturizing ingredient favored by major manufacturers of skin care products following hyaluronic acid and collagen.
The research data of the Japanese Medical Association also showed that the general hyaluronic acid a single molecule of general Hyaluronic acid has the ability to hold up to 1000 times its weight in water, a single molecule of γ-PGA has the ability to hold up to 5000 times its weight in water. γ-PGA is the strongest moisturizing ingredient for now. It's a new product recommended by medical cosmetic and dermatologists recently.
Natural Moisturizing Factor is a key of skin dehydration
Women start from age 20, the skin began aging, function of metabolic decreased, the skin easy getting dry, ability of self-repair decline, especially after entering age 40, even as early as the age of 30, it is obviously that look older, usually if didn't using skin care product, will make you look old than the actual age.
Actually, the secret of moisturizing is the number of natural moisturizing factors (NMF)and healthy sebum membranes. Young and healthy skin has a self-locking function. The skin's sebum membranes can prevents water loss and evaporation, also protects the skin from external stimulation. The function of external stimulation, but to increase skin moisture and achieve oil and water balance, you need to rely on the natural moisturizing factor in the stratum corneum.
Purely botanical ingredient, non-toxic strains

Because of it has super moisturizing effect, some high-priced of skin care products will add γ-PGA to enhance the moisturizing effect.γ-PGA can increase the number of natural moisturizing factor in the stratum corneum, improve the skin's self-moisturizing function, can "hold water, lock water", inhibit melanin, shrink pores, and also absorb other elements for maintenance, bring it into the skin to restore elasticity.
Many medical cosmetology and dermatologists have adopted γ-PGA as a professional and efficient moisturizer, which can make the skin long-term moisturizing, not easily decomposed by body, can solve the problem of skin dryness, start deep moisture, and allow skin to restore metabolism.
"Natural is good", non-toxic strains of γ-PGA, a purely botanical ingredient that gives users more peace of mind.
EFFEC Skin care the top sale product γ-PGA Moisturizing serum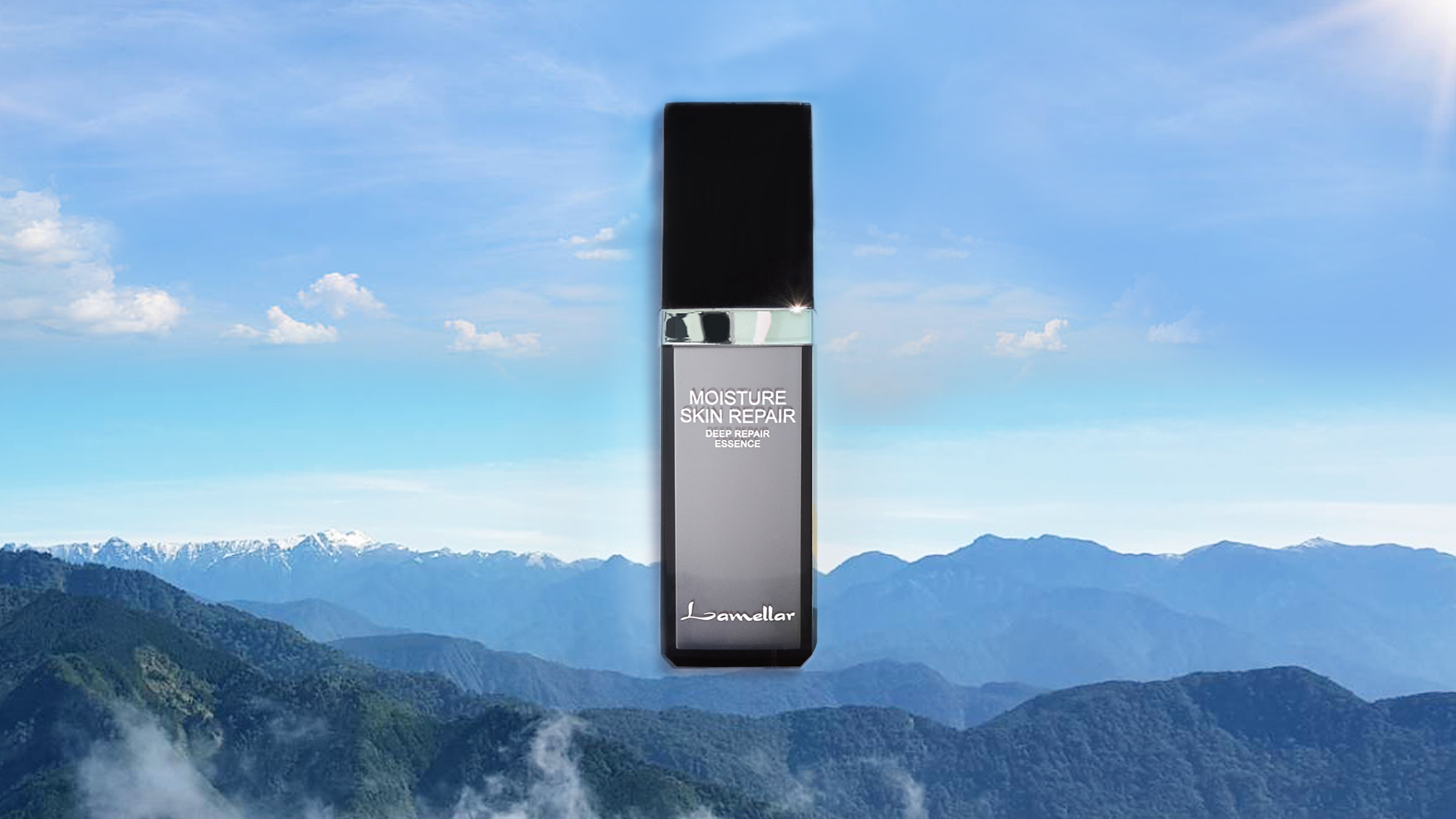 Essence maintenance is the most important step. EFFEC Skincare's unique technology will add γ-PGA to the essence. The texture is delicate, moist and oil-free. It will not cause damage to the skin like general chemical products.
Before maintenance, keep your face in moist state. Just apply a few "γ-PGA Moisturizing Skin Repair Serum" and gently massage on your face until the nutrients of the essence penetrate into your skin. Can make your skin moisture without tight and translucent without dull skin.
A secret of confidence face without any makeup
high-end moisturizing ability, Power of γ-PGA

The patented formula γ-PGA" has excellent ability which as penetration and moisturizing, and it can create elastic and firming skin and make skin feel like drinking water.
γ-PGA can bring other ingredients, such as hyaluronic acid, aloe vera leaf, vitamin B5, ceramides, etc. into the deep skin to restore the skin's self-repairing ability. You will look like make-up even if you don't wear make-up. Good maintenance products are worth to try for consumers who cherishing the skin.