Skin care products from ancient oriental dynasty: A history of Japan since ancient times has reportedly been involved in the work of silk. Women's hands are not only rough because of work, but also particularly delicate and clean. Therefore, the concept of applying silk to cosmetology has been derived. Silk contains a variety of amino acids, which are similar to human skin and have good air permeability, excellent moisturizing and skin-friendly activated, also apply to any skin type. Therefore, "natural silk protein" has long been beauty secrets inherited from Japan for centuries.
Beauty effection of silk was discovered by people and it has been used as beauty products such as Cleanser and Mask. This silk fabric mask is used exclusively in post-operative wound dressings and burn wound dressings in the United States and Japan to help wounds heal without irritation.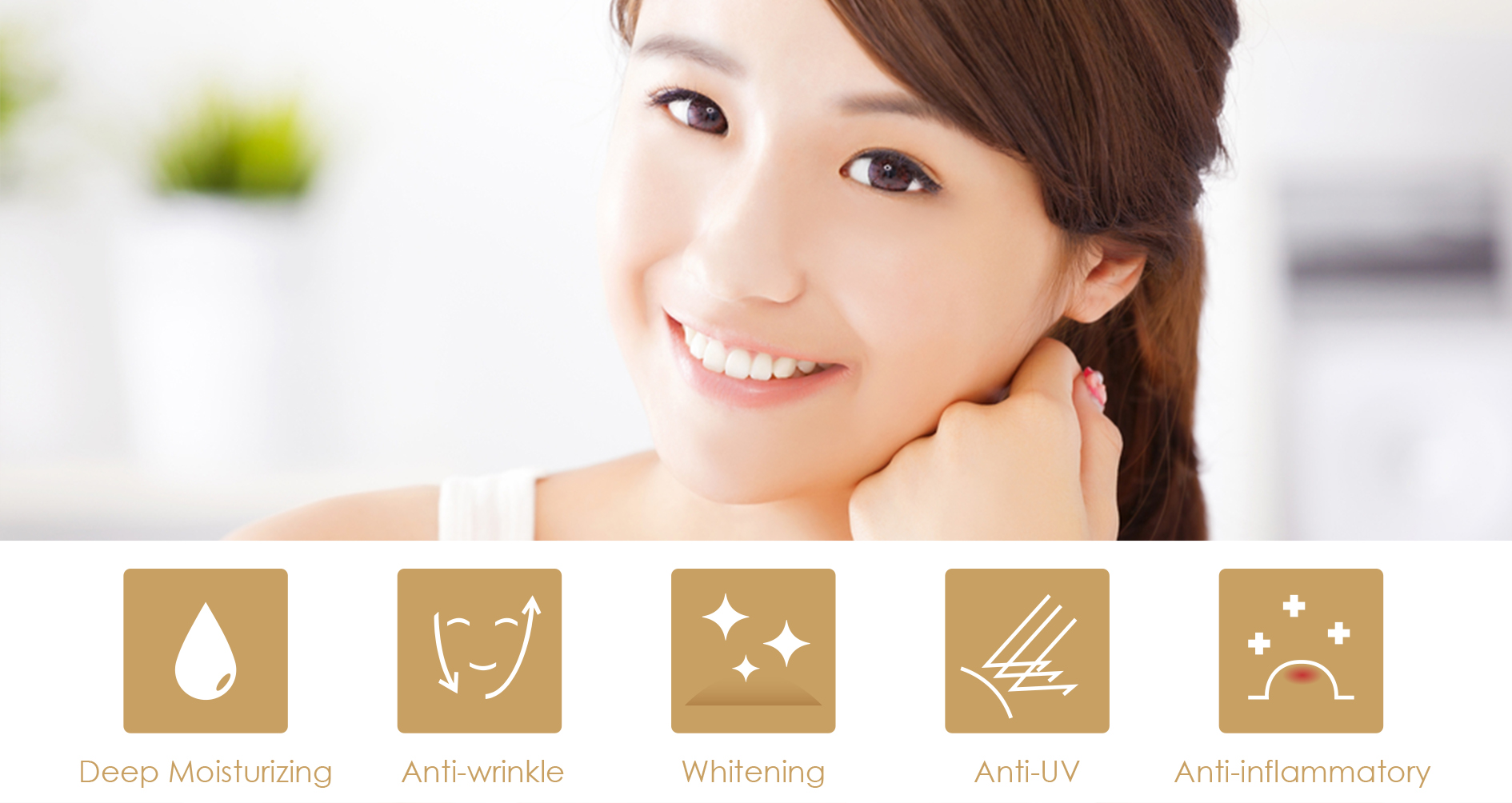 Five skin care benefits of silk

1. Super durable moisturizing ability
The silk protein structure is porous, easy to diffuse water molecules, can absorb up to 50 times the weight of water, can lasting and powerful moisturize the skin, prevent drying and makeup meltdown.
2. Natural anti-wrinkle, effectively promote the secretion of collagen
Silk protein is a fibrous protein. Its molecular structure is similar to that of the collagen fibers that make up the skin. It naturally increases the elasticity of skin, speeds up skin metabolism, prevents wrinkles, tightens skin, smooth and delicate.
3. Powerful whitening
The melanin in the skin is formed by the oxidation of tyrosinase. Silk protein can effectively inhibit the formation of tyrosinase, keep the skin white, delicate, and lightening skin.

4. Anti-UV effect
Silk protein has ability to absorb UV light, the average anti-UVB ability is 90%, while the ability to resist UVA is more than 50%.

5. Anti-inflammatory, pock, improve inflammatory wounds
Silk protein has excellent anti-inflammatory and repair effects, can reduce inflammation in a short period of time, improve facial paralysis, heal the skin damage.
EFFEC specially introduced the popular Japanese women's maintenance ingredients to Singapore. Experience how Japanese women's from cleansing to maintenance with their favorite silk protein. All Singaporean women can have bright, healthy and supple skin!
Other skin care tips that you may also interesting:
>> 3 concepts of summer moisturizing that you need to know